Lewis Hamilton says he's "much prouder" of his work in the fight for equality than he is of a historic potential seventh Formula 1 title.
Hamilton can match Michael Schumacher's F1 record of seven titles this weekend at the Turkish GP – live on Sky Sports F1 – if he avoids being outscored by Mercedes team-mate Valtteri Bottas by eight points.
It has been one of Hamilton's most impressive seasons of a glittering career and he has also combined that with increased endeavours to promote diversity and challenge racism at and away from the race track.
And speaking ahead of this weekend's race, Hamilton said that while a seventh title was a "dream", it doesn't "impact people's lives".
"Winning a world championship is very much a personal thing," he stated. "Naturally you're fighting with a group of people for a championship but the drivers' one is one individual and that doesn't necessarily impact people's lives.
"I think it's a much bigger and something I'm much prouder of doing the work outside, trying to improve conditions for people around the world.
"Everyone has the right to equality and quality education, equal human rights. That's the most important thing to me."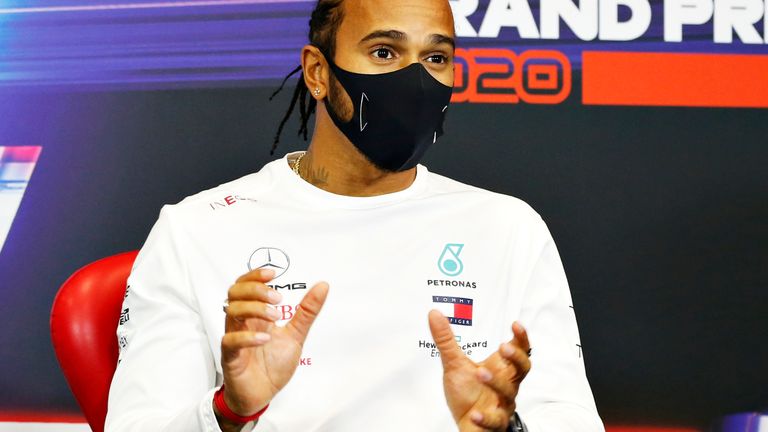 He added later in the press conference: "What's important is that journey this year has been combined with the fight for equality and a real growing process this year of learning what's happening around the world and being a little bit more aware of surroundings and starting to see progress with that."