Ole Gunnar Solskjaer has bemoaned the decision by Premier League clubs to vote against using five substitutes this season.
The rule was brought in when the 2019/20 season restarted in June after a three-month hiatus because of the coronavirus pandemic.
But the top-flight has reverted to three substitutions, something Solskjaer believes has contributed to the number of injuries this campaign in a congested calendar.
Asked whether he was in favour of five substitutes, Solskjaer said: "One-hundred per cent. I don't understand and I cannot believe the vote went against because we have to look after the players.
"We have to think about the players. This season is the most demanding season of all.
"I can see the point why clubs voted against but if you take a step back and think about these professional footballers and their mental and physical health the only sensible solution would have been to give us the opportunity to rest a few more.
"We have already seen a lot of injuries in the Premier League. I would have liked to have five subs."
Solskjaer has faced questions in recent weeks over a lack of game time provided to summer arrival Donny van de Beek but the Norwegian is adamant the club's squad depth will prove a benefit rather than a hindrance this season.
"At the moment we are looking like a Man Utd squad," he said.
"I have got opportunities, competition for places. Any successful team in the modern era of football has had that option to rest players [and] to rotate.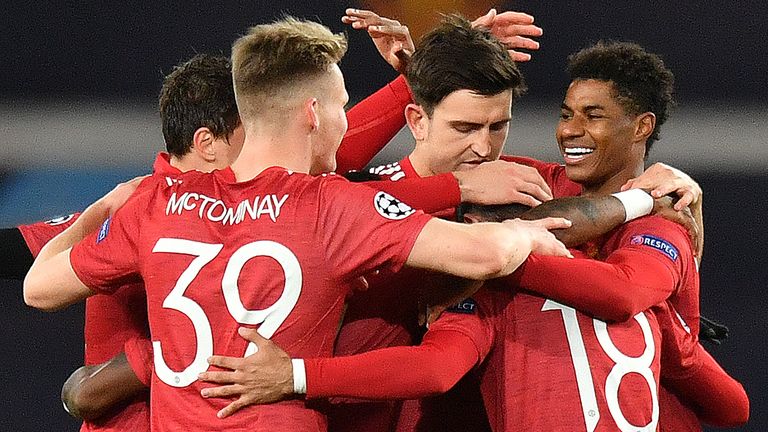 "That is probably the only way you can last in this most intense league in the world, [being] also involved in the Champions League and you want to go for the trophies."
United are unbeaten in their last four matches and Solskjaer is encouraged by the response of his players since the "brutal" 6-1 defeat against Tottenham earlier this month.
"We've tweaked a couple of things, got players fit and I think the manner of the defeat wasn't something we should ever have to be confronted with again," he said.
"Then again things happen in football these days and the response has been fantastic, and that's what I'm concerned about, because we wanted to finish that off as soon as we could and move forward."