English singer and songwriter, Dua Lipa was present at the 63rd Annual Grammy Awards which took place on Sunday, March 14, 2021. She ranked among artists who picked up top nominations, as she also graced the occasion with the performance of her hit songs, "Levitating" and "Don't Start Now."
She however threw her fans into amazement when the 25-year-old singer stripped down to her pink lingerie amid her intriguing performance at the star-studded ceremony, held at the Staples Center in Los Angeles, California.
Dua was nominated for a total of six awards and won the Grammy Award for Best Pop Music Album.
For her first performance, she rocked a stunning oversized pink gown. She had her second performance alongside rapper DaBaby, as she transitioned into her second outfit, a plunging purple sequinned blazer.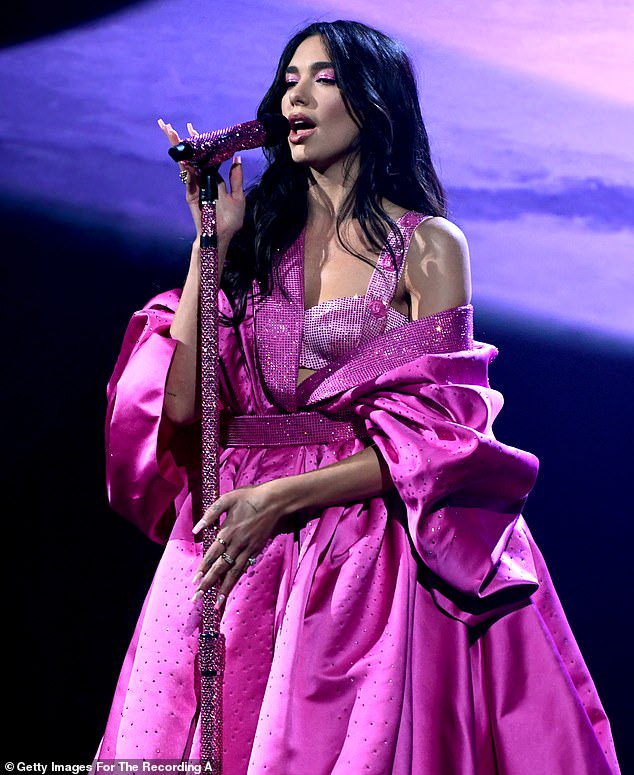 Afterwards, Dua took off the matching blazer, revealing her sequined lingerie, while she danced her to her song.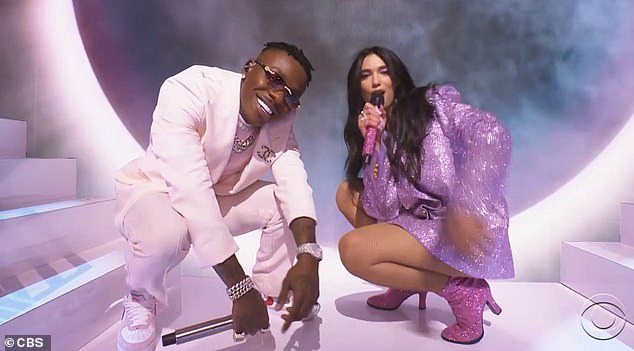 The revealing two-piece showcased her sexy physique and peachy posterior as she finished the six-minute performance.
At the completion of the six-minute performance, she has successfully showcased her sexy physique and creamy-looking backside.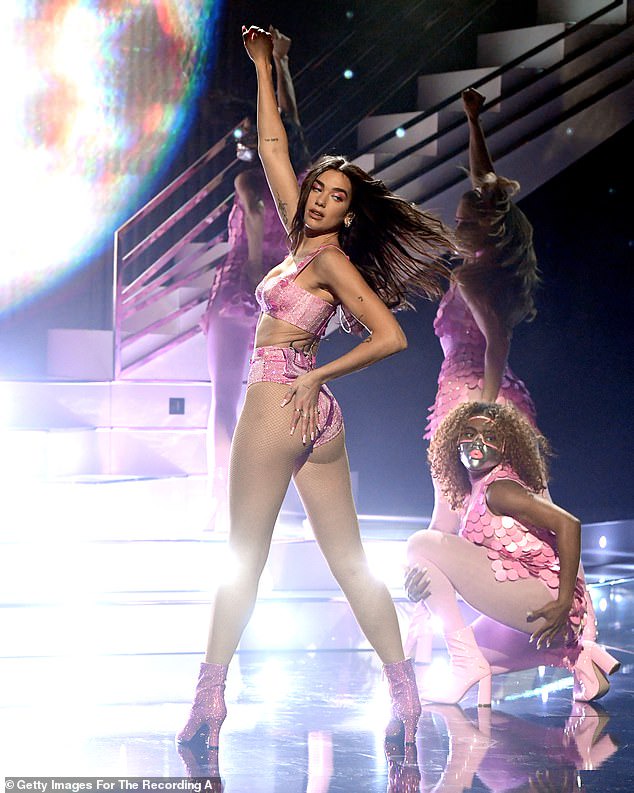 Prior to the main event, Dua walked on the star-studded red carpet in a sheer dress, thighs high and split.
See more photos below.